Mosman Memories of your Street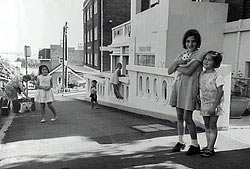 My street. Our street. The street where I grew up. My grandparent's street. The street where my best friend lived.
These statements have a personal significance for many of us as the place where we grew up provided us with our first sense of place and of community. It is often the beginning of our personal story.
Do you have memories of a Mosman street that has been special to you?
If so, we would like residents, old and new, to share stories of their street in Mosman.
In Mosman we are fortunate to have a record of the history of the local streets and how they were named thanks to Jack Carroll's book, The Streets of Mosman.
However, there are a few things that are unknown about the streets of Mosman.
How have the streets of Mosman been used by residents throughout the decades? How did residents view their street? Has the manner in which residents use their street changed over the decades? Do children still play in the street? Is there a sense of neighbourhood in your street?
The aim of Mosman Memories of Your Street is to answer these questions and to fill this gap in the recorded history of Mosman.
It is hoped that this project will become a major dynamic historical resource that can be easily viewed and used by anyone. We want to capture the local memories that are quickly disappearing.
This is an opportunity for you to tell us why your street was, or is, important.
What it was like growing-up in your street? How did you use the street? Did you play in the street? What did you play? How did your neighbours use the street? Did people gather in the street in the evenings? Were stories passed down through your family or neighbours about your street? What buildings or houses were in your street?
If you have a memory that you wish to share just register and follow the prompts. Or if you prefer, send your story to the Local Studies Librarian and it will be placed on the net on your behalf.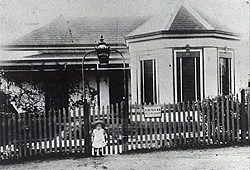 Questions & Answers
Photographs
Do you have any photographs of your street? You can upload it and add a caption and other information. If you don't have access to a scanner just send in a print.
How long should my story be?
You may submit your own story (maximum 1000 words) or add a comment to someone else's story (maximum100 words). In some instances a story about your street may be more suitable as an oral history interview. Please contact the library to discuss this further.
Who can contribute?
Anyone who has lived in any street in Mosman can contribute to the Mosman Memories project.
Do you want any particular dates?
We want stories from all decades. It would be helpful if you did include an approximate date for your story.
How to contribute
Register then log in to add your story and/or photo(s). Or send us your story about your street by email or drop it off at the Library. It does not have to be long. Most of us remember, or know, something about our street so just tell us your story. All contributions are welcome. You can even leave a comment on a published story.
What if I don't have access to a computer?
If you don't have access to the internet all you need do is send your story to the Local Studies Librarian and it will be placed on the net on your behalf. You can download and print a PDF submission form.
Example
To see an example of the type of story to write, have a look at some other contributions.
Comments
Anyone can leave a comment on a story or photo already published. Comments are moderated by Mosman Library in accordance with the conditions of use.
Privacy
We do require your full name, so that we know who has contributed each story. However, it is not necessary to have your real name published on the site. When you add a story or photo, you will be asked what name you would like attached to the memory. It could be your real name, a nickname or a pen name.
Editing
In some instances we will tidy up spelling and punctuation. However, we will not make any major edits without first checking with you.