Blue Peter: motor cruiser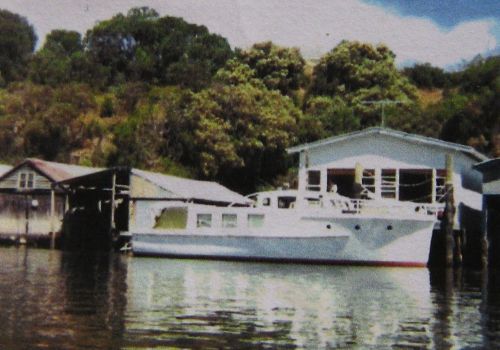 A question from researcher David Newble:
I am researching the provenance of a motor cruiser called Blue Peter for the National Maritime Museum's Historic Ships Register. She was built in Sydney in the mid 1930s. The only information I have of her early life is that she was sailed from Mosman Bay to Adelaide, leaving in November 1953. The departure was reported in the Sydney Morning Herald because the couple sailing the boat were the Tuckfields from Perth who were quite famous for undertaking a round Australia voyage in their ketch. While the boat was called Blue Peter at that time we think it may previously have had another name. It would be very helpful to have this name or the name of the owner at the time. We believe one previous owner was a Charles Walker.
If you have any information please contact Professor David Newble.