Looking for Doondi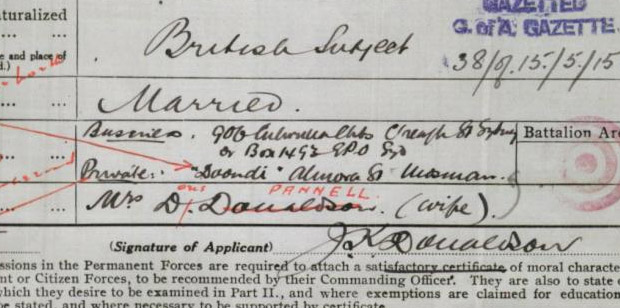 A question from Stephen S.
I'm searching for any possible photos of a property in Almora Street, Mosman c1915 named 'Doondi'. This is where my great Aunt & her husband lived …. he (DONALDSON, Joseph K) was killed in Gallipoli. I'm actually trying to find where in the street the property would have been located. Any info would be gratefully received.
The property was no. 6 which was located between Muston and Arbutus Streets but there is no such number there today. Can you help?