Growing up in #14 Noble Street Mosman in the 50's/60's was a combination of "Leave It To Beaver", "Happy Days" and "Nightmare on Elm St"!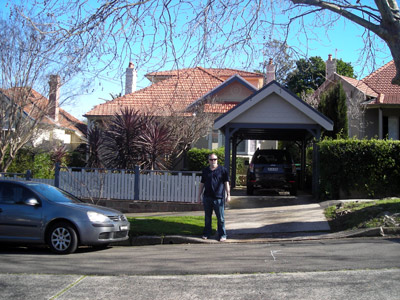 It was an era where the actual road was part of your "yard". It was where we rode billy carts (that's the "Nightmare" part as street was quite step), played tennis, cricket and tip footy. Of course, there was the obligatory car "lookout" who warned us of coming traffic.
Every second house had kids around your age and we were welcome in all their houses as long as we were home for dinner.
Apart from each others backyards, there were a number of local parks where games were played on a more serious level and Mosman (Allan Border) Oval was nearby. Allan Border was actually my age and we were both in the Mosman Cricket Club at same time although he often played cricket with my older brother as he was good enough then to play with the older kids.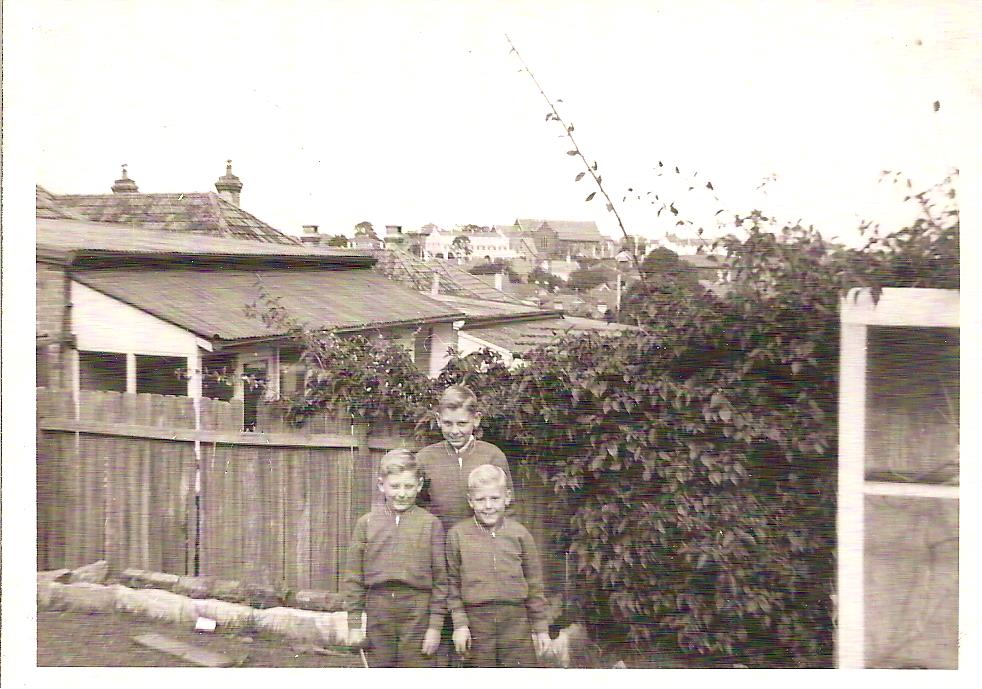 It was a time too where neighbours all seemed to know each other and home mums and grandparents served as the street's unoffical "neighbourhood watch". Our Grandfather (Edgar Gill) lived with us until he passed away peacefully in his sleep. Many other families had their grandparent(s) live with them too. Some neighbours were more like family, in fact, our next door neighbour we called "Aunty Joy".
My two brothers and I all went to Mosman Infants then Mosman Primary school, both within walking distance. In fact, we walked everywhere, even to Balmoral Beach where we learnt to swim, although walking back up the hill was a slog but we rewarded ourselves with a 5 cent bag of hot chips wraped in newspaper!
My mum was involved with St Clements church where we attended Sunday School which was packed each Sunday with all those "baby boomers"!
We played rugby for Mosman, learnt tennis at a nearby club until high school, when we attended Shore School and then we had to play for them on Saturdays. We all went to local Cubs and Scouts/Sea Scouts, in fact, looking back, we never had time to be bored like kids today claim.
When the "swinging 60's" hit and The Beatles toured Australia, the transister radio and portable record players were shared amongst neighbours and we listened to the latest "hit record". We swapped and shared LP's and 45 singles and that's why so many records in op shops now have a name on them.
From our backyard we could see the city, the harbour and its beaches and parks were all nearby, and while we probably took it all for granted, it was simply part of our "playground". The people in our street and surrounding streets were not rich or affluent, just average hard working Aussies and if anyone got a new car, TV, hifi, it was something the street was excited about and we all celebrated. Sure, we had disputes ("It was in!") and even a few fights, but, like "Groundhog Day", by the next morning, we were all set to play together again.
Growing up in Noble Street Mosman was a joy.