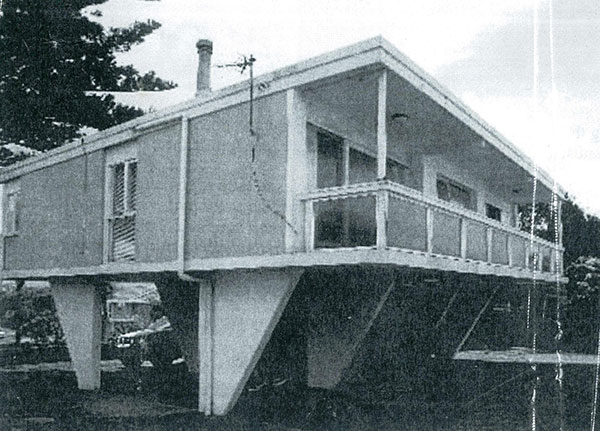 In 1963, married with children, we built the small, modern 'Safari' house on a redundant tennis court at 16 Hunter Road, Balmoral – (pic enclosed). (It was opposite the back entrance to the old green 'Queenwood' building which then, took boarders as well as day girls). Designed by Nino Sydney for lend lease, it was so functional – based on the Roman design of a square villa surrounding an atrium – in this case a central bathroom with a domed ceiling and a fan. A bit startling then, among Californian bungalows! Now the house has a vanished under a makeover. (LL only built ten – concreting too expensive.)
It was a great spot there for children to grow up, a few doors from Hunter Park, thence to the beach, the 'Island' and swim lessons at the baths. As they grew up my sons and friends had summer jobs with Bob Walton at the Boatshed and Mischa's milk bar in the Bathers Pavilion. Younger ones would scour the beach for empty soft drink bottles and pocket the rebates at the shop on the corner of Mandalong Road.
Local children attended Balmoral Infants, Mosman Primary and High Schools and had a fine education.