My Mother and Dad came from Hurstville to live in Mosman as a result of my Dad serving at Georges Heights in 1939 as a Conscript. Dad liked Mosman so when they were married at St James Church in the city they moved to a small flat in Somerset Street. There are 4 blocks of flats in Somerset Street at the zoo end that also front onto Shadforth Street and in the early 1950s there were heaps of children that lived around these flats.
There were very few cars and the street was the playground. I can remember many a happy evening playing on the streets but one of the best evenings was when the hoopla craze was in full swing. About 100 meters of the street was taken up with kids twirling hoooplas around their waists. These hooplas were made from cane and were nicely balanced for the task.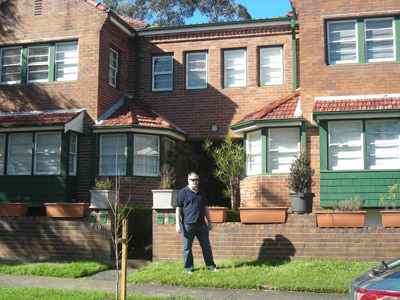 There was no television so it was normal for children to be playing on the streets almost all daylight hours. There was no shortage of activities.
My father had met Don Thibault from Tamworth on the 1937 Scout World Jamboree. His nickname was Tammy and he drove an old Ford Pickup. Tammy would come down to the Sydney markets with produce and then come over to our place to stay the night. When the truck turned off Canrobert Street into Somerset Steet all the kids knew he had come. He was always loaded with lots and lot of Caburry chocolates and we surrounded him evertime he arrived. Before he could go inside it was essential to have a ride around the block in the truck and up to 15 kids would cram into the back for the ride. Sometimes we made him take us to Bradleys Head. I think if we tried it these days the police would pull us up.
During this period the washing was done in a copper and the street would get regular visits from the Cloths Prop Man. He would walk down the street calling out Props. The baker and the milkman also made deliveries and it was wonderfyul when the baker came and you had hot fresh bread delivered to your home. Mr McClure was the local grocer and he along with Mr Bolton the Butcher would bring the food to your home. In those days there was very little pre packaged food and it was up to the grocer to put your pound of sugar in a brown paper bag.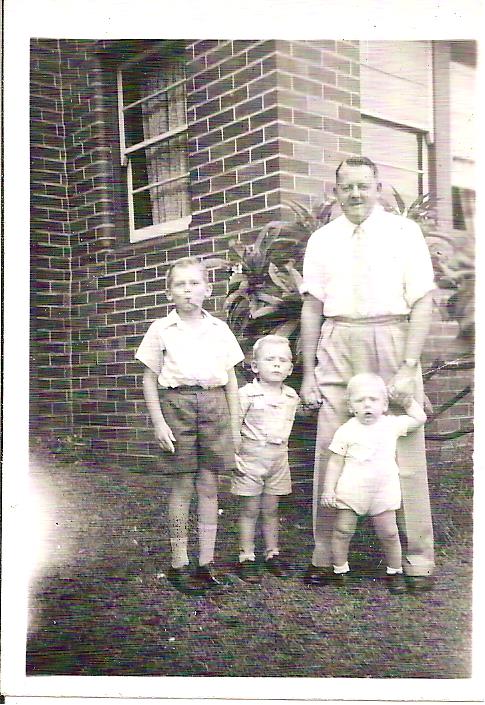 Our flat had one bedroom and a verandah were my two brothers and myself slept. We never noticed how small it was as we had so much fun with all the children living close by.
Mrs Tales lived in the upstairs flat and looked after the gardening. My brother continually threw toys onto the garden so Mrs Tales errected a toy catcher to stop the plants being damaged. One day Mrs Tales not only found the toys but also my brother who had fallen out the window. The Tales had this wonderful black MG saloon which we all envied.
Our next door neighbours were the Blakmores and they had two girls slightly older than us. Mrs Blakemore was not very well and my mum spent a lot of time looking after Margaret and Helen. Last year Helen and I were re united in Amsterdam after a period of 46 years. It was a wonderful occasion and many memories of Someset Street and the people were discussed.
We moved in about 1956 to 14 Noble Street. I only have happy memories of living in Somerset Street although I suspect it was not nearly as much fun for Mum and Dad in the cramped quarters.